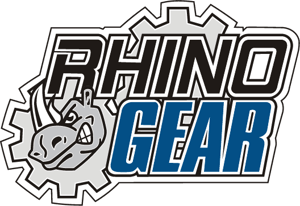 As the most common type of gear, spur gears are often the most cost-effective type of gearing.
Spur gears typically have straight teeth, transmit motion and power between parallel shafts and are frequently used by OEM manufacturers in the electronics, construction equipment, machine tooling, conveyor and material handling industries, among many others.
Used to transfer mechanical motion as well as control speed, power and torque, these simple gears are durable, reliable and provide a positive, constant speed drive to facilitate daily industrial operations.
Because of their shape, spur gears are classified as a type of cylindrical gears. Since the tooth surfaces of these gears are parallel to the axes of the mounted shaft, there is no thrust force generated in the axial direction. Furthermore, because of the ease of production, spur gears can be made to a high degree of precision.
RHINO GEAR SPUR GEAR Manufacturing CAPABILITIES
A spur gear's design makes it suitable for lower speed operations or operational environments with a higher noise tolerance. Typical industrial applications include transmissions, conveyor systems, speed reducers, engines and mechanical, transportation systems, gear pumps and motors, and machining tools.
Important measurements that should be considered are:
Does your facility need high-performance, durable spur gears? Our expert team of engineers and technicians can provide spur gears based on your design files to suit the exact specifications of your application. Contact us today or request a quote.