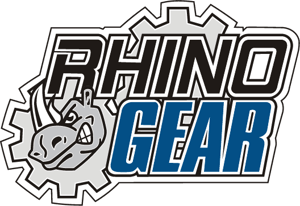 The Rhino Gear team works with a wide variety of small- and mid-sized OEM manufacturers from a number of industries to provide the reliable gearing solutions that keep operations running smoothly.
General Machining Gear Manufacturing Capabilities
Rhino gears are made in a full-service custom shop that produces custom gears, helical gears, spur gears, internal spur gears, splines, sprockets and pulleys, worms and worm gears, shafts, pinions and other custom machined parts. Our general machining capabilities include:
Milling
Drilling
Turning
Broaching
Secondary Operations Gear Capabilities
Our team can execute special requests and repairs to ensure operations keep operating and earning money. Rhino Gear experts can also provide:
Heat treating
Induction hardening
Flame hardening
Nitride machining
Plating
An array of grinding services (OD, ID, face, tooth profile and more)
Reverse Engineering Gear Capabilities
We have an in-house engineering team that can conduct reverse engineering from sample parts and assemblies. Using the latest CAD 2D and 3D software, our experts meet the standards OEM manufacturers require. We back our efforts with inspection technologies, including FARO Arm and Maag inspections.