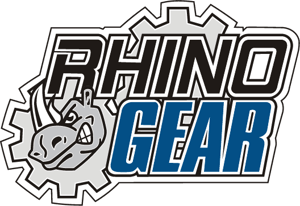 Rhino Gear's sprockets and pulleys are trusted by dozens of customers in an array of applications. Our sprockets and pulleys—which come in either metric or standard and in a range of sizes and configurations—are manufactured to the closest specifications with minimum tooth-to-groove clearance for dependable performance on a wide variety of drive systems.
Sprockets are used to transmit rotary motion between two shafts where gears are not suitable, while pulleys are grooved wheels designed to redirect force applied to a cable or belt.
Rhino Gear offers both custom and standard sprockets and pulleys from ½" to 49" in a variety of metallic and nonmetallic materials, including stainless steel, aluminum and plastic.
RHINO GEAR SPROCKET AND PULLEY MANUFACTURING CAPABILITIES
ANSI chain sprockets from 35-200 chain sizes and come in single or multi-strand configurations
Pulleys for V-belts, round belts, flat belts, multi-grooved and timing belts
Sheaves for wire rope
Increase the life of your motion control systems with sprockets and pulleys from Potesta & Company. Contact us or request a quote today!