Increased Radial, Static and Axial Capacities
Bowman International, a bearings specialist and leading distributor to some of the world's leading manufacturers, has two new series (C and CA) to directly replace other manufacturers' split roller bearings, with the added advantage of increased capacities. With all critical mounting dimensions equivalent to the other brands, C and CA replacement bearings can fit directly into existing manufacturers' cartridges.
Using its 3D printed patented cage design, Bowman International can exceed the capacities of the existing market leader by up to 26 percent, resulting in:
Longer bearing L10 life (of up to double)
Reduced downtime
Increased productivity
Maintaining all the benefits of split-to-the-shaft bearings and with increased life, the Bowman International replacement range covers '01/01E/Light' from 30mm to 300mm (1.3/16" to 12") shaft sizes and '02/02E/Medium' from 190mm to 300mm (7 15/16" to 12") shaft sizes.
C Series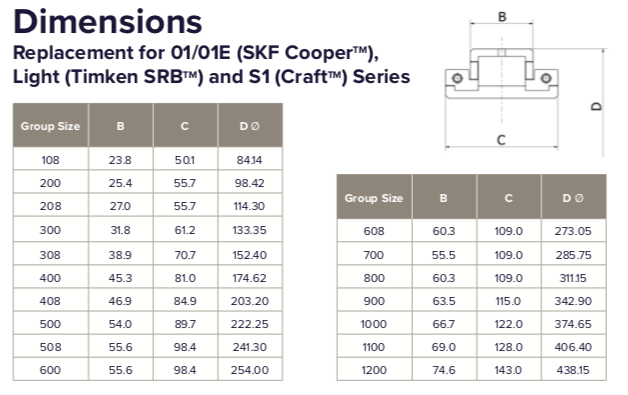 Download the PDF for more information.
CA Series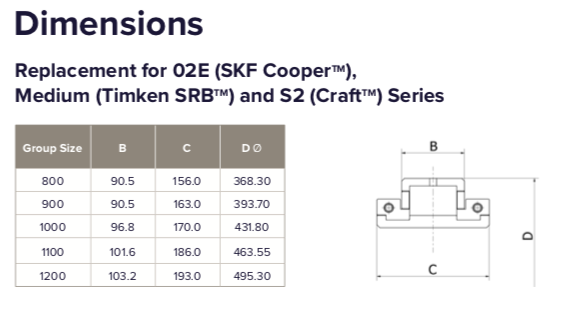 Download the PDF for more information.
Additional Resources
For more information on the C & CA Series enhanced replacement split roller bearings and seals, request a quote or contact us today.